Lifting heavy objects is one of the most critical things in most of the industries. PIONEER CRANES & ELEVATORS To meet this challenge, Gantry Cranes are the right machine. They are a great alternative to large, permanent systems having the capacity to lift up to a 15-ton.
Though every type of crane is of a great advantage, Gantry Cranes have established a special image in today's industry. They are versatile because of being ideal for indoors or outdoors purposes. The adjustable heights, spans, or treads allow loads to fit easily through doorways or around obstacles during transportation. They can be easily rolled to the place to lift machinery of tons of weight in seconds.
Gantry Cranes are also perfect where a large space is an issue. At such place, a leg gantry crane provides a lifting solution using a wall-mounted I-beam and a single A-frame leg. In fact, the Gantry Cranes have multiple features and options that make an apt choice for specific applications.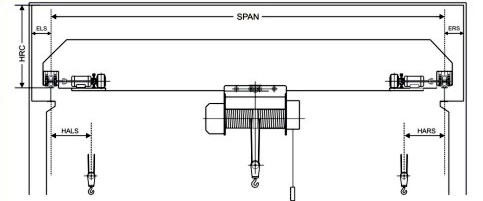 Gantry Cranes manufactured by us
At Pioneer Cranes & Elevator(P) Ltd., we manufacturers and supply gantry cranes in India and abroad. The cranes manufactured by us are perfect for all engineering, construction & production industries. Before and during the manufacturing process, we keep the industry' needs and can customize the feature to meet different industries.
Top Features of Our Gantry Crane
Elevated flexibility in the hook design
Suitable lifting height
Appropriate capacity
Extremely protected process
Easily to run via the single control room
Our gantry cranes are the right choice typically for mechanical contractors, power generation facilities, water treatment plants, metal fabricating facilities and HVAC applications. They are excellent options for those looking out for mobility and flexible heights, spans, and treads. Our cranes are the versatile investment that costs less than a permanent solution.