Pioneer Cranes is one of the fastest growing EOT Crane Manufacturers, Pioneer Cranes holds a great name in manufacturing these crane across the globe. Being involved in various sectors like steel, automobile industry, material handling equipment, manufacturing business etc. Our proper business policy and thorough industry experience service us to provide the best quality and suitable services. Being an ISO certified company, we are faithful to delivering the finest and reasonable products.
Technical Data For Single Beam E.O.T. Cranes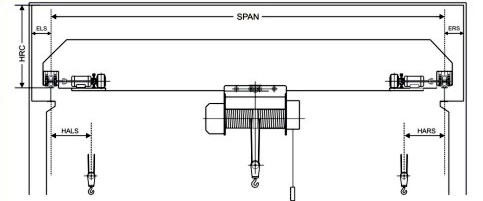 Pioneer Cranes with variable load sizes and span we provide the most reasonable solution. Management various heavyweights becomes a much easier task with our cranes. Not only EOT our cares are reasonable but are available with various specific features such as low maintenance, high stability, and strong construction.
Double Girder EOT Cranes, being used to high and move heavy loads, are the heart and soul of the real state and contracting business and we are correct to providing the best quality and proper cranes. However, there are certain things that should be kept in mind before choosing the suitable product.
The first and foremost thing that must be kept in mind is the purpose for which the crane is required. There are various types of EOT Cranes serving a different purpose and with different specialized features like double girder and single girder EOT crane etc. with features like paper roll storage etc. Therefore, At Pioneer we help you in Choosing the right crane is the paramount thing to deliver the desired result, which can only be done by establishing the Purpose.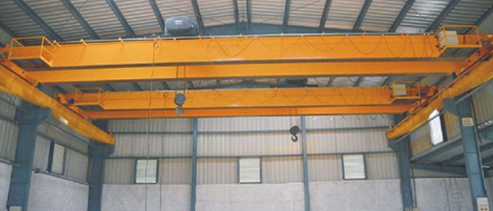 Classifying the basic requirements on the basis of the purpose helps in choosing the right product. The classification can be done by identifying the need like duty class, capacity, height lift etc. to deliver the desired results. At Pioneer we help you to classify various component and choose the right product according to the need.
Additional Features of Our Cranes
Pioneer Cranes (Pvt) Ltd. works to provide the maximum number of features in cranes like radio remote control, ESR, ASR variable hosting speed, targeted position, sway control etc. With all such features, we work to improve the performance and increase productivity by minimizing human efforts.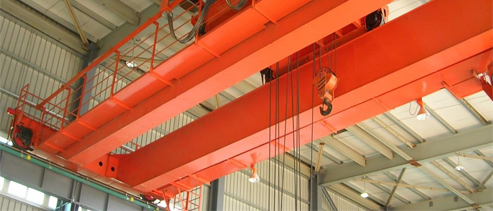 Expansion of real estate and Construction business has ultimately led to the increased demand of EOT cranes and Pioneer is one of the leading manufacturers helps in providing the most economical, efficient, highly productive EOT cranes to fulfill the purpose. With our wide range of cranes, we are dedicated to providing the best cranes we desired features.